Modern Day Slavery Facts
Slavery is unfortunately NOT a thing of the past. There are more slaves today than at any point in the history of the world. Get the shocking modern day slavery facts here.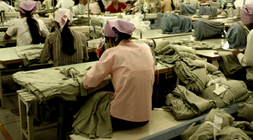 loading...
Hours of slave work
globally, so far this year
loading...
Profits generated by slaves
US dollars worldwide, this year
loading...
Income in US dollars
For low paid sweatshop worker, so far this year